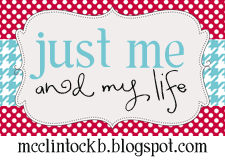 This weeks Friday Five is your 5 FAVORITE movies! I have a ton of favorites but will pick just a few, if not this would be ONE LONG post!
1. My first one has to be
Titanic
! I know make fun and laugh but I just cant help it! If all else fails and nothing else is on! I will pop it in! I love it!!!
2. Movie number 2 is
The Sweetest Thing
! 100% CHICK Flick! I have seen it a million times! Cameron Diaz totally cracks me up!!!
3.
The Proposal
is another fall back! I think I have seen 100 times and it gets better ever time! I love Ryan Reynolds, he totally makes me laugh(just realized I have typed
totally
twice-Hello Valley Girl)!
4. I know you might be shocked by this one but I have a little thing with Will Ferrell! He CRACKS me up-I dont know what it is! I know that he is straight silly but man oh man he makes me laugh!
Anchorman
made me laugh out loud- I will admit that I have to be in the mood to watch it but I will say I laugh every time! He also cracks me up in Old School!
5. Last but not least!
Its Complicated
.... I know this is a new one but I feel like I LAUGHED the whole time! If you haven't seen it you have to get it! Alec Baldwin is so funny in this movie and so is Steve Martin-
Did you really think I would leave that one out!!!
Cant wait to see your picks! Dont forget to link up....