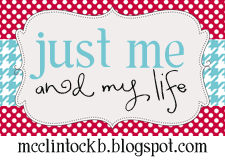 This weeks Friday Fives is 5 things that I would get if Money was NO OPTION!!! So feel free to grab my tag and link with your 5 things to get if money was NO OPTION!!!
1. Well of course if you remember my Wordless Wednesday then you wont be surprised by the cars...
I would buy this for my Granny and my Uncle Johnny!
I would be buying this for myself, Stephanie, Sara,
Trica Nae
(Because I love that she made my new blog so cute) and my Older Brother!
I would get this for my Little Brother!
I would buy this for Kim! She wants the third row and I am pretty certain this has it!
2. I would buy whatever those sweet angels that are sick up in the Vanderbilts Childrens Hospitals whatever they want! I would love to let them pick whatever they want out and then be able to get it for them so that they could just smile!!
3.Hello! I would be purchasing a New York Pent House...
4. I Would buy my Granny Season Tickets to all things University Kentucky
5. I would figure out a will and a way that would make sure that every school age kid had at least one meal a day! You would be probably be shocked to know how many kids leave school and dont eat again until they go back to school the next day! I cant even imagine what happens to
them on the weekends. It makes me so sad to think about! SO if money was no option I would create a way to make sure those kids had something to eat.