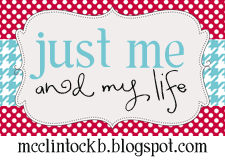 This week on the Friday Fives we are talking about your 5 favorite restaurants and if you feeling a bit Sassy you can put a few on there that you don't like but do explain...I'm nosey! Oh yeah I am working on a Friday Fives Schedule and I have contacted Tricia about getting something set up on my blog with a cute Friday Fives button so be on the look out! AND if you have some Friday Fives Ideas feel free to let me know! Ok now on to the Restaurant talk!
I love a good salad- not the lettuce out of the bag but the REAL deal, the real head of lettuce-YUM! So most of my list is based on salads...sort of.....
1. Anyone that knows me is just laughing at my number one! I have a serious issue with this place! I LOV E LOVE LOVE it! I honestly could go here on a daily basis- it is SO good! The homemade Guacamole is to DIE FOR! I LOVE it! Yum! Seriously I want to go there for dinner now- If you ever ask me where I want to go eat well kids this will be your answer!
2. Yum I love this place too! Its a place that is good to go to when your super hungry because they are not skimping on the portions! They have the best house salad-yum! I always get the pork chop!
3. The Picnic- this is a local favorite among the ladies of Nashville! Its one of those places that has the yummy chicken salad, pimento cheese, the little pastries and the to die for fruit tea! I have the recipe for their fruit tea and it just NEVER taste like theirs. If I can find that recipe I will post it! You can go here on any random day of the week at lunch and IT WILL be busy! If you ever come to Nashville you need to check this place out for lunch.
4. Another local favorite! The Puffy Muffin- they have all kinds of little yummies and again they have fruit tea that is to die for! It seems like every time I go here(its VERY close to my office) I get soup(that gives me heart burn)! I need to branch out I think! They are also located right next door to one of my favorite little stores...
Again if you are in Nashville you have to check out these local Favorties!
5. Do you remember
this
craziness? Well then you know I love me some Lennys! I dont know why but I do.... even though the man that works there tooted in front of me! Oh well I have been back since and he
hasn't been there!
I have to throw in a a few negatives.... Pretty much will not ever eat at Taco Bell or Krystal EVER, the thought of it grosses me out- My
neighbor
gave me a little run down on the meat they use and well GAG!
I hate...
Its one of those place where everything taste the same and its just greasy!
Not a fan of ....
Do you smell that smell when your in there? What is that? And what is the slimy mess on the meat???
Ok feel free to link up and share your favorite restaurants!!!! Cant wait to read... I'm nosey!