Its Wordless Wednesday time! Feel free to grab my button and play along!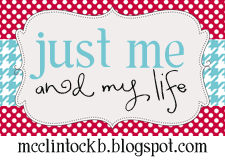 This is a not so Wordless Wedensday! Yes SIR... I am giving my little brother some blog love this week! He is the owner of McClintock's Lawn Care (I have read its not safe to blog your last name but I guess I just blew that)! If you live in the Nashville area you should look him up, he does great work!!! I love my little bro and super proud of him! Oh yeah did I mention he has a website
that I made for him that I dont think he has ever looked at!
Check it out
McClintocks Lawn Care
This weeks Friday Five is 5 things that make you laugh, giggle, chuckle... a past story, something that always makes you laugh, a person, a thing(lets keep it clean people), a movie or TV show(Wow I think I got carried away with ideas.... I promise I am not bossy(ha))!