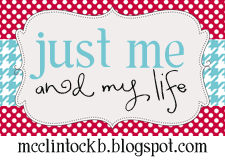 Did you know that we have had a little rain a in Nashville lately? Just Kidding... I am going to go ahead and do my Friday Fives! The topic is favorite snacks....
1. Popcorn- definitely my favorite! If I am feeling feisty I will throw in some M&M's Yum!
2. Trail Mix- There is a certain kind that I get at Sam's that is my FAVORITE!
3. Special K water! I love this stuff but of course its expensive! When its on sale I always stock up! The lemon is my favorite!
4. OK I have an issue with these next little snacks because I know they are low cal but if you eat the whole bag that probably raises a problem, right???
5. Ok here is my weird one! I am just laying it all out there.... Green Olives and Apple Slices with Peanut Butter! I will put peanut butter in a little cup and the apple slices and olives in a bowl- I don't dip the olives in the peanut butter before you get completely weirded out!
I like the Pink Lady Apples, Crunchy Peanut Butter and the Green Olives!
Clcike
here
to see the Friday Fives Schedule