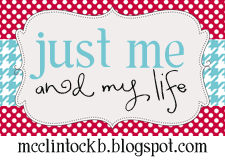 This weeks Friday Five is 5 of your favorite pictures but I will tell you now I have more than 5!!!
Mom,Granny and I at Stephanies wedding!
Stephanie and I at her Rehersal Dinner
Sweet Baby Anniston!
My Sweet Ace...RIP little buddy!
Jackson, Baker and Lilly-this picture always cracks me up!
My precious Zoe!
Zoe and Coleman- Coleman is my brothers dog! He is like "yum a snack" and she is clueless!
Old School friends!
My Granny doing the Wii Fit!
Old School with Granny and Pap-Paw
Sweet Amelia with my Louis and her Louis!
My brother and Sister in Law on their wedding day!