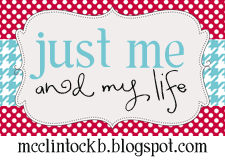 This weeks Friday Fives is 5 Health Tips....

1. Drink Water!!!! I drink anywhere from 3 or 4 Camlebaks a day! I used to never drink water but now I just prefer it! I really do believe that it fights off hunger.
2. I am really trying harder to do this one but sometimes its just a pain! You don't have to park in the first spot at the store, park as far away as you can because the more you walk the better! I also try to use the stairs rather than the elevators at the office.
3. I think back to the days where we would lay out at the pool ALL DAY with NO sunscreen! There is no telling the damage I have caused to my skin!! UGH...depressing! Now I will lather up the sunscreen and cover my face!! This picture cracked me up...
4. Veggies, Fruit, Fiber, Whole Wheat! When it comes to eating your the one decides what goes in your mouth! Of course your going to eat chocolate, cheese, chips and salsa but again your the one that decides your limits and when to stop(easier said then done)!
5.Every Time I go to the doctor she asks me what my stress level is! Stress is bad for you!!! I am the worlds worst about this! I can get myself beyond torn up about the little things! I am really working on accepting things for what they are!! You can worry and stress all day about something but guess what it is what is!! I am working on this can you tell??? After Greys Anatomy last night my STRESS hit an all new level! That will be a whole other post!