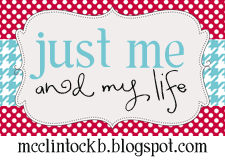 If I was stuck on an island I better be with some people because I am not very outdoorsy so I don't think I would even make it 5 days! So I am going to make this list based on a "cool" island with fruity drinks and beach chairs...
1. I am gonna need my iPhone- even if it doesnt have service I can still play Bejeweled and Solitaire!! Last night my little brother was saying he is getting the $29 phone at Sprint and dropping the blackberry because he never uses it! I started getting heart palpitations just thinking about not having my phone-as it was chiming in the background with a new email!
2. Im going to need my bestie there with me! I can only imagine the nonsense we would get into if were stuck on an island with fruity drinks! All we do is Laugh so I figure we can be stranded and laugh!
3. I like to floss so I will have to have me some dental floss! How weird is that??
I googled pictures of floss and this is what came up! Is this something I need to order???
4. I am also going to need my camera! If there are fruity drinks, the bestie and outdoors I am going to need to be able to capture the craziness!
5. I am definitely going to need my Camel Bak! I usually don't go to many places without it! I will also have my Crystal Lights to go...seriously LOVE them!!
Maybe I should have said sunscreen, towel, flare gun, medicine, chap stick.... Nah my list is more fun! Oh yeah I will need my Aviators....
Make you a list of what 5 things you will need on an island and link up for some Friday Blog Fun!!!(that just made me sound like a blog cheerleader or something)