This may just be my most favorite one yet(do I say that every week?)!
Tell me 5 things about your dream house- scour the world wide web and find pictures or just tell us about it, where it will be, size...!
Its no secret that I love me some New York City!
So in my little fantasy world I am going to create me the BEST New York City apartment ever!
Since I am in the city I am going to need an AMAZING guest room!
We can pretend the ocean view is a little pond in Central Park!
This is where we will start pretending that my AMAZING New York City Apartment is rent control at $1000 a month (HEY I can dream right)!
Yes Kids that is a fireplace you see!!
Who doesn't love a pretty laundry room!
Lol...this looks very New York doesn't it?
I mean the colors, the shelving, the flowers, the glass fridge door...
AAAHHHHH(this is me singing in the happiness of dreaming-please join in)!
Its New York but a girl needs some

PINK

right!
How cute would that be with Christmas Lights and a cute Christmas wreath!!
How long till I can decorate?
Honestly you can drool- I am!
Not one darn thing I would change!
Again Speechless(which is rare and a tad scary)...
Just take a moment to stare!
Check out the little side table of suitcases!
I am in luck I already have the Cognac picture hanging on the wall!!
Thats my $1000 a month rent AMAZING New York City dream Apartment!
Who do I need to talk to to get this all set up for me???
(Let me just add a quick note here I typed this out while watching Rachel Zoe and I feel like I may have put a little Rachel Zoe commentary in this post)!
Honestly cant wait to see your DREAM homes!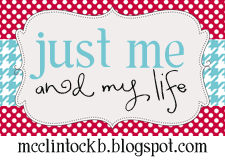 and SHUT THE FRONT DOOR(more Rachel ZOE- I swear I am done)!