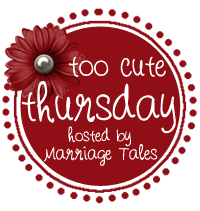 Today is "Too Cute Thursday"!
Lets be honest I am not going to pick just one "Too Cute" item so I am going to pick one one theme with multiple pictures :)
Lets talk about how cupcakes are taking over the world and I LOVE IT!!
They are so fun and cute...
Go over to
MarriageTales
and link up!!
Do you wanna cupcake???