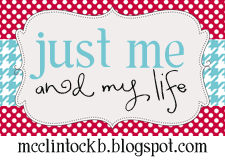 Here we go with the Friday Fives....
1. Whats your go to recipe?
STUFFING CHICKEN
4 large skinless boneless chicken breasts
6 oz. Mozerella or Swiss cheese slices
1 can Cream of Chicken soup
1/4 cup white cooking wine
salt and pepper to taste
1 cup herb-flavored crushed up Pepperidge Farm stuffing mix
1/2 stick butter, melted
Preheat oven to 350 degrees. Place uncooked chicken in shallow buttered casserole dish. Layer cheese on top. Mix soup, wine, salt, pepper; pour over cheese. Sprinkle stuffing mix on top and drizzle with melted butter. Bake for 1 hour.
2. When you hear "American food" what comes to mind?

Im gonna have to say Fried Chicken!


3. What would you say is one of your "weirdest" quirks
4.What color do you mainly wear?
I wear a whole lot of black!! Its just easy but a tad boring!
5. Always have to say everything on your mind or never speak again?
Oh, Friends we all know I saw EVERYTHING on my mind!!
LOL
I cant wait to read all of your answers!
Grab the button and come back and link up...
I usually fix some kind of green veggie with it and let me tell you its a good reheat for lucnhes!
Also I have shredded the chicken to make more of a casserole and it was YUM!