I am little to excited about this weeks

Fridays

Five

!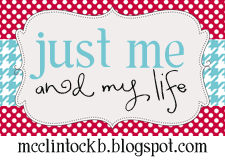 Who doesnt love a little Tink-
My Pap-Paw had a little red truck and my Mom gave us these the Christmas after he passed away and it will always be front and center on my tree!
Look at Precious Anniston on my tree!
Love me some red glitter!
My friend Jenny gave me this little snowman and I love it!!
Showing some Nashville love...
My Ma-Ma(my Grannys Mom) made this and I LOVE it and will cherish it forever!
Also in my Ma-Ma's memory a red bird!