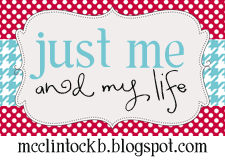 I am excited about this weeks Fives(I know I saw this every week)!!
The topic this week
5 favorite gifts that you have ever gotten or given- take it all the way back to the kid days!
Ok, here we go...
1. The
neighbor
painted this for me a few years ago. I wanted to give my Granny something that was personal the Christmas after my Pap-Paw passed away and I knew this would be perfect! My family has added a few members since then but this platter to me represents that the 5 of us and that together we made it thru a very hard time. We pulled together, leaned on each other and we made it.
As you can see my granny is holding a folded flag to represent my Pap-Paw.
Pap-Paw I miss you dearly...
2. Every year my Granny gives me a snow globe to add to my collection and I love it!
I know that I will cherish them forever!
3. Every year my Dad gives me a Y membership and he has no idea how much I appreciate that!
4. I will never forget it!
Everyday for a year I BEGGED my Mom for Kirsten the American girl doll. I mean it became an obsession! I know that I had to have drove her crazy about that doll! All my friends had one and I HAD to have her!
I came into the den on Christmas morning and there she was in all of her glory!
I went Banana's!
She was perfect!
I think I thanked my Mom(Santa) a MILLION times!
My Pap-Paw had made her a crib and a little closet- it truly was one of my favorite Christmases and I still have her and all of her furniture!
5. The Cell Phone....
You have no idea how bad I wanted a cell phone!
I had reason after reason after reason of why I needed that phone!
I begged, I pleaded, I did anything and everything to get that phone....
"No you don't need it" "No you will go WAY over the minutes" "No you will loose it"
"Just because so and so has a phone doesn't mean that you need one too"
"NO"...
There were tears, no talking to the parents, fits thrown...
Christmas morning came and presents were opened and No phone. I couldn't be a Brat about it so I ignored it and then out of nowhere another present appeared and IT WAS THE PHONE! I seriously lost my mind- I was beyond excited!! I think I used all my minutes that morning... Big Sigh....
My Pap-Paw was not a shopper, we actually joked about it because he really hated it! Every year he would get my Granny a few big items and he would be so proud of himself. Everything he bought or picked out had a meaning or a use but you know that he picked things out from his heart. I just moved into my first apartment and I had the cute little Pottery bar ladybug shower curtain. My Granny and Pap-Paw had come over to eat Christmas Eve dinner at my apartment and he handed me this hand painted ladybug rock. It wasnt wrapped but he said I saw this and I thought of you so I wanted to get it for you. Now it sits on my shelf and every time I look at it I think of him and my heart swells because I know that he bought that for me from his heart.
I cant wait to read all your answers!
Grab the button, blog away and come back and link up!!