I had a big long post written about the Casey Anthony debacle.
I deleted it!
Its sickening BUT who am I to say my opinions, Shocking I know!
Well big picture is there is was a 2 year old murdered...
Who murdered that baby girl?
Look at that lawyers face...
Does that lawyer look like he is grieving the death of a baby?
NOPE IT DOESNT!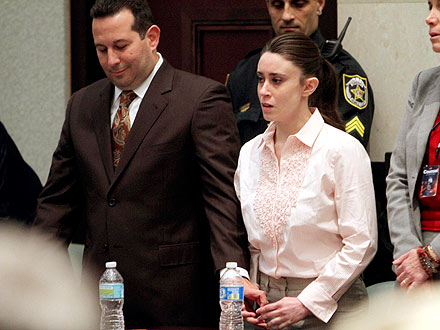 Does this look like a group of lawyers that are grieving a murdered baby girl?
NOPE!
They are celebrating because they knew that they fooled 12 jurors into believing that murder was ok.
Ok I am done with that!
Wait one more thing!
Did you hear Baez little speech after it was said and done- he said he doesnt believe in the death penalty but if that was his baby girl I think he might just change his tune! Just saying...
It really does anger me and I know that everyone has different opinions but big picture there was a baby murdered and one day the person that did it will pay the price!
I am so glad these people are back on the air!
Love them!!
Y'all I busted last night!
I mean full on face down on the deck!
I swear I am glad I know the neighbors because the words that came out of my mouth I am not proud of but the biggest splinter known to man went into my toe!
LOL I can laugh now but man I wont lie I am sore!!
Another confession....
My name is Beth and I am addicted to Watermelon!
I dont know what is going on!
I have never really loved it before but this summer I cant get enough of it!
Its so weird(kinda like this post)!