Last weeks "In the News" post got good feedback so I am going to start trying it out weekly and we will see how it goes!
Surely you didnt think I was going to ignore the partial campaign speech "State of the Union Address" did you?
I watched and honestly when this happen I teared up and couldn't really focus on what he was saying.
Do you realize that you are looking at a miracle?
Do you remember when her doctor said they can only do so much and the rest would be up to God? Well apparently God has big plans for Mrs. Gabby Gifford!
How can you look at her and not believe in Miracles?
The speech was good - I think he showed enthusiasm and the American people need that right now! He did say "Teachers Matter" - yes Mr. President they do and let me tell you something buddy they would really appreciate if they could make the money they deserve!!!
Bottom line he is the President and we hope he is doing his best to guide the American people in the right direction!
And guess what I AM PROUD TO BE AN AMERICAN!
Do you know who this cat is?
This is

Michael Clair, DDS!
He is the fine dentist that used paper clips as a tool during root canals!
Hence my non love for going to the dentist!
There is even a whole article on CNN.com about it!
I wonder if my Anderson Pin's????
Arizona's governor is laying it down on the President here!
I dont really know whats going on with Demi Moore but she sure is looking skinny these days!
I think it just proves money cant buy happiness!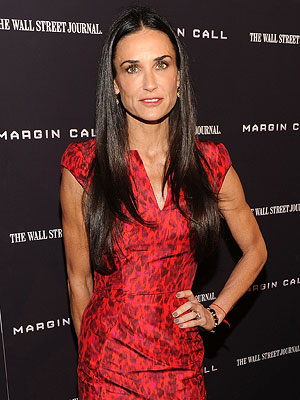 Ok Im ending this post with a New York City travel tip!
Always wash your hands when you get off the subway!