I usually post my Monday post in the morning - I get to work a little early and get it knocked out!
Not so much the case this morning.
I didnt sleep last night at ALL!
I am talking maybe 2 hours, if that.
So my day started off in a cluster and it was one of those mornings that as soon as I walked into the office stuff needed to be done!
Im on a health kick this week!
Healthy groceries were bought which are expensive by the way!
I have a theory about this and remind me to tell you about it one day.
Anyways, my plan is to make all my meals for the week tonight so I will not have any excuse to not have a healthy lunch or dinner for the week!
Minus today because I do have my Dads left over pasta from Amerigo's for lunch- YUM!
I always cook for Mothers Day and I 99% sure that I am making Trisha Yearwoods Key Lime Cake!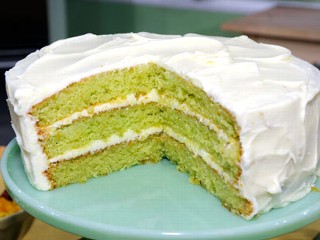 She made it on her show Saturday and it looked yum!