*apparently some of my pictures arent showing so I am trying again and re-posting
Happy Monday to everyone!
This weekend the weather was PERFECTION!
I love it!
You can just smell Fall in the air!
I had my windows open all weekend - I love airing out the house!
I didn't buy my pumpkins and mums this weekend :(
The guy at Lowes just straight talked me out of it!
He said that it is to early for the mums and to buy them now would be a waste of money.
SO I am waiting one more week and thats it!
I took these pictures at a side of the road stand this weekend.
LOVE LOVE LOVE all the color.
Not a great picture but here is my fun art for the hallway! Its bigger then it looks and I love it!
The Titans won Yesterday!
It was an INSANE game but so good
Here are a few of my faves of the night...
Its a little high-liter looking in this picture but I Liked it!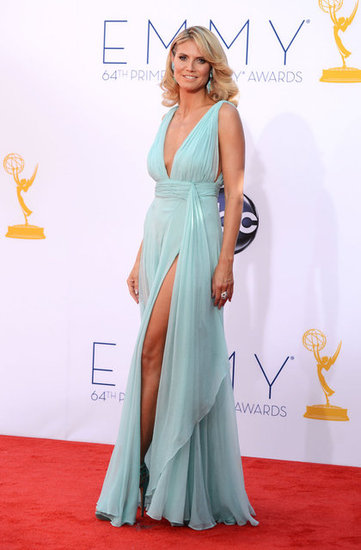 My favorite black dress was....
I love me some Amanda Peet!
My FAVORITE of the night is...
Padma Lakshmi - Love that color!
I didnt love Ginnifer Godwins look.
She doesnt look very friendly in this picture!
And Just because he is one darn cute kid!